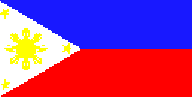 Armaments and equipment of the Philippine Navy
.50 Caliber heavy machinegun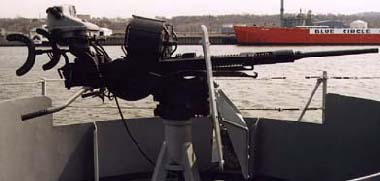 Single-barrel Oerlikon 20mm anti-aircraft gun
Triple-barrel Sea Vulcan 20mm anti-missile gun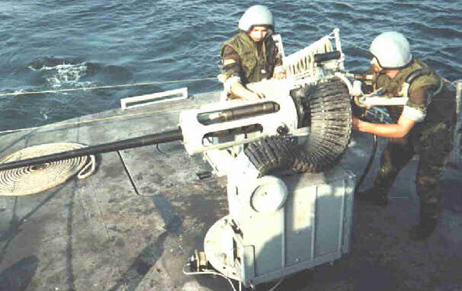 Single-barrel MK38 25mm anti-aircraft gun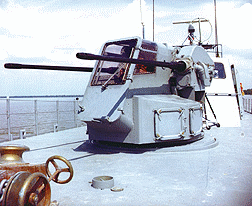 Double-barrel Emerlec 30mm anti-missile gun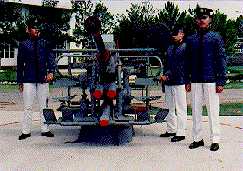 Single-barrel Bofors Mk3 40mm anti-aircraft gun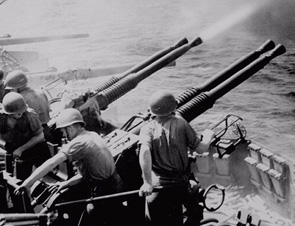 Double-barrel Bofors Mk1 40mm anti-aircraft gun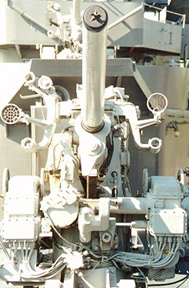 Single-barrel 76mm(3"/50cal) rapid-fire cannon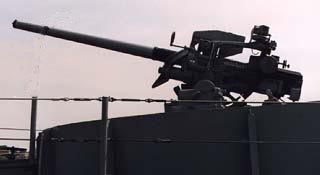 Another view of a Single-barrel 76mm(3"/50cal) rapid-fire cannon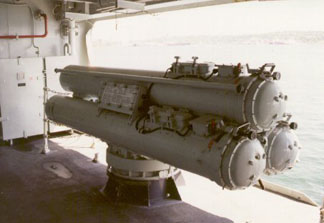 MK 32 Triple tube 324mm anti-submarine torpedo launcher
Example of the 127mm/38 gun installed on the 2,800 ton Barnegat class ships of the Philippine navy.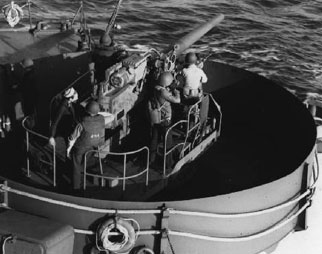 Another view of a 127mm/38 gun without the gunshield.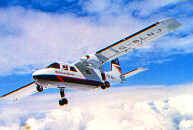 BN-2 Islander maritime patrol aircraft
BO-105C MBB Helicopter
Islander aircraft picture copyright of the manufacturer, Britten-Norman. 20mm and 76 mm guns copyright of USS Slater page. Double barrel 40 mm picture copyright of The History Place webpage. 25mm gun copyright of Keith's photo album. 30mm gun copyright of SEI Inc. Color picture of 40mm gun copyright of PMA. 50 caliber photo copyright of the Royal Australian Navy. 127mm/38 gun with gunshield copyright of U.S.S. Claxton(Tom Clyce) homepage. 127mm/38 gun with no shield copyright of Naval Battle of Samar page. Torpedo Launcher courtesy of Andrew Toppan.